All good things tend to be faked. In the history of human development, I believe, always, when a good invention – be it technical, socio-cultural, or even spiritual – emerged, as soon as it took on form and could proliferate, as soon as it became available to many, then also cheap fake copies emerged. Cheap is the folly of humankind. You believe you can get something without paying the price.
But is there always a price? Sure, industrialisation has made it possible for ordinary people to eat nutritious food every day and live in heated houses with comfort that in medieval times even princes could only dream of? Yes, industrialisation has improved our lives materially. But for social benefits, cultural benefits, and certainly for spiritual, there is still a price.
Industry
Or can, say culture, also be industrialised? Surely, you can, for instance, produce a large number of images, like wood carvings. The price is then reduced enormously compared to any unique piece of art?
Perhaps "price" is not the right word for what it takes to escape fake and achieve the genuine. The very word "price" may in fact be misleading in the direction of fake.
Education
But education surely brings you on the right track? Educating the young is a noble act performed by dedicated and competent teachers leading the new generation into the culture by the hand?
Or has education also been industrialised? Answer: Yes.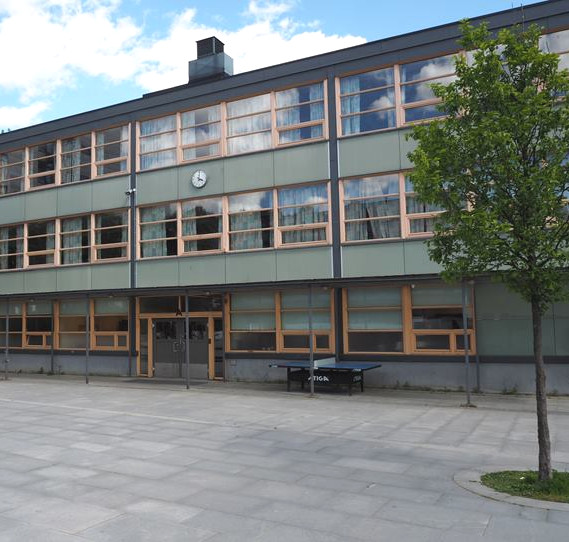 Moreover, is education more concerned with starting the world anew than bringing the young generation into what has already been achieved? Again, the answer seems to be yes, as soon as you go beyond physics and other material subjects. Since Rousseau, newborns are considered noble and free, whereas any adult is suspected of corruption. There are two ways by which teachers, who may appear adult themselves, try to escape this dilemma: by presenting anything older than themselves as negative and by stepping down and joining the young (a betrayal).
Art
Returning to the question of genuine art, could it be about relating? If you relate in a proper way, what you get is genuine? – if you relate properly to an artwork – or perhaps it is about the artist and the public relating mutually. I think we are now closer to something. And relating takes some effort – right?
Thank you
When you say "thank you" at the cash register at Lidl, are you grateful? Probably not, and certainly not for the change you just received. Perhaps you are a little grateful for the proper conduct of the cashier, or for the social order which makes every day buying possible.
Beyond that, you feel no gratitude and may even feel slightly frustrated. We know that nothing is arbitrary in a supermarket today – the efficiency of employees, as well as the behaviour of customers, have long been scrutinised scientifically. The degree of order you find in the shelves is the exact optimal profitable when weighing the work needed to keep order against the customers' tolerance for disorder. We also know that the "hello" and the brief glance to greet you at the cash register are written into the employees' manual. Under such circumstances "thank you" has in fact no meaning distinct from "exactly", "done" or any other phrase you could use to confirm that you comply with the routine.
Grateful
When you are grateful, you relate, and that takes some effort. Especially if the two of you have nothing in common. If you have something in common, let's say a common history, this similarity itself binds you together.
So, what is gratitude? Should artists today be grateful to previous generations of artists? Should we, artists as well as the public, be grateful – for what exactly, and to whom? – to our ancestors for their contribution to our current culture?
To be grateful is a relation, and any relation implies, to a certain degree, being close. The more grateful, the closer. Deep gratitude is intimate. In order to feel deep gratitude, you must be capable of intimacy. And you do not want to be intimate with just anybody. In fact, you can only be intimate with somebody you know.
Artwork of the fortnight
The most basic thing in life is – life! Whatever you achieved in life, you did not achieve that. Furthermore, you can deal with this fact in different ways. You can forget about it and take your existence for granted, you can be grateful to your parents, or you can be grateful to some other creating force beyond yourself. A fourth way would be to feel indebted and spend your life trying to pay the debt.